GIANTS Software is delighted with the sales of Farming Simulator 22 in the first week of the game on the market. Thus, seven days after the game's release, Farming Simulator has already sold over 1.5 million copies, a commendable performance for a niche title. This is the first time that GIANTS Software has played the role of both game developer and publisher.
Christian Ammann, CEO of GIANTS Software, commented:
I am so proud of the team and the environment in which it thrives. It is not at all easy to build an internal structure capable of taking on the task of publishing a series such as Farming Simulator directly. And the great collaboration with our partners has given us a fantastic launch.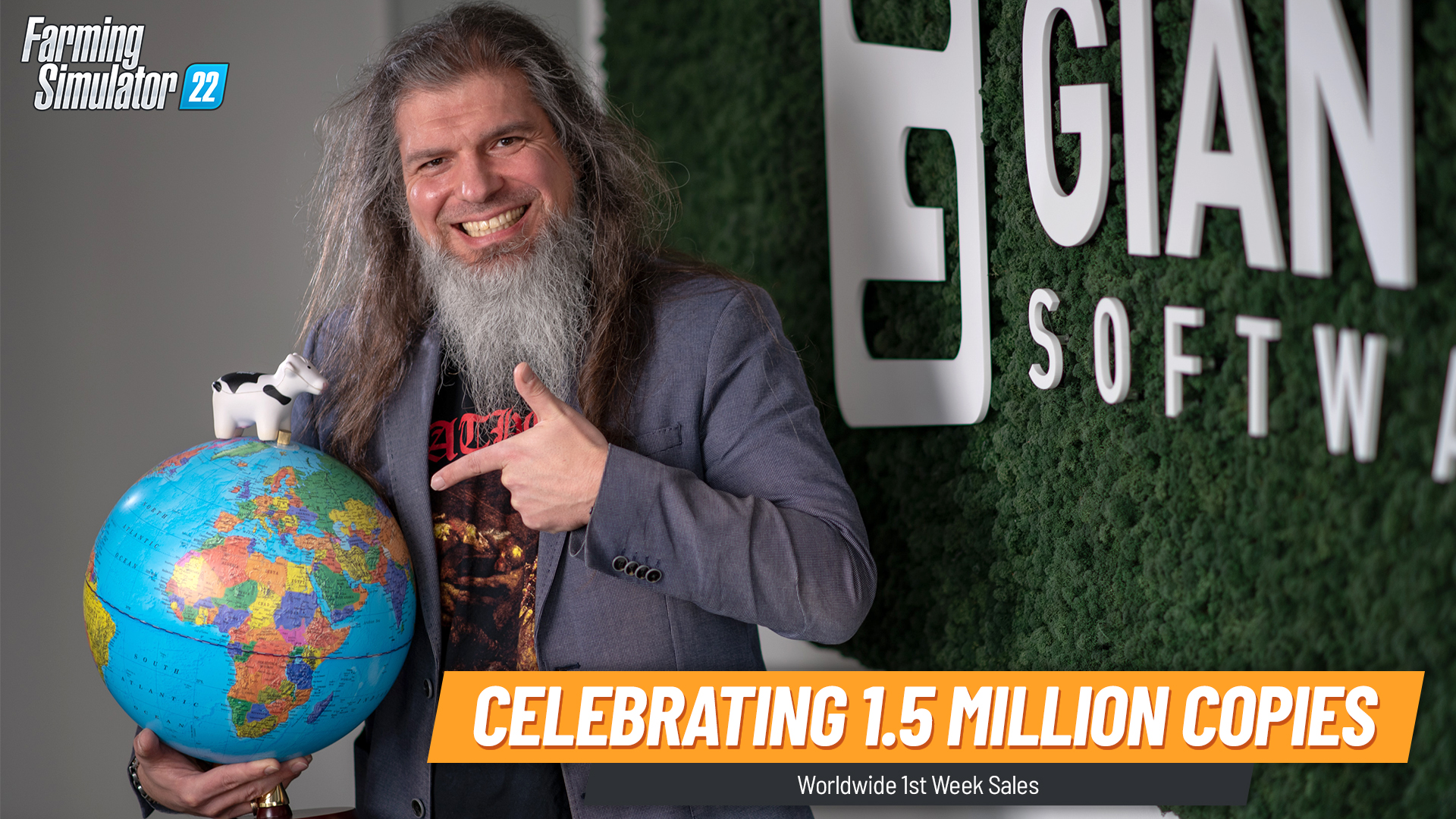 Boris Stefan, Head of Publishing at GIANTS Software since April 2023, added:
The initial success during this first week and the feedback received from the players show us that Faming Simulator is going in the right direction. Our plan to initiate and manage all aspects of game publishing has worked, and the purpose of this company strategy has been achieved.
Farming Simulator 22 aims to improve the agricultural experience at every level. The seasonal cycle comes with new obstacles to overcome, production chains add more depth, and new ways of working in the field add variety to the farmer's activity.
With more than 400 authentic digitized vehicles and equipment from companies such as Case IH, CLAAS, Fendt, John Deere, Massey Ferguson, New Holland, Valtra and many more, the farm machinery fleet is growing again. New categories of agricultural machinery will allow farmers to take care of olive or vine orchards. Grapes, olives and sorghum are the three new types of crops present in the game. There is also the cross-platform multiplayer component.
Farming Simulator 22 is now available in Romania through partner retail stores, in PC and console versions. All editions sold in Romania on official distribution channels also include localization in Romanian on the product box and in the game itself.
Source: GIANTS Software
You can also follow us on the official Facebook page!