A few days ago, Shiro Games released the open-world RPG Wartales, inviting players to lead a squad of mercenaries and explore the ruins of the once great Edoran Empire. Presumably it will be in Early Access for about a year, and during this period the developers plan to gradually add new content to it, and we already know what to expect in the coming months.
Shiro Games has shared a roadmap for the release of updates for the end of this year and the entire first quarter of 2023. In December-January, the developer plans to add a new Ironman mode along with a tutorial for new players, new content, more extensive character settings and the ability to disable scaling levels in starting options.
In the first quarter of 2023, players will find a new Harag's Marshlands region with an increased maximum character level, Forsaken Villages, animal skills, new hostile creatures and many other things.
Finally, the developer decided to announce their future plans, which are to add a few more regions, new companion events in the camp, an updated system for camping equipment and "randomized" content. In addition to this, new skills, items, crafts, quests, equipment, traits and other things will be presented.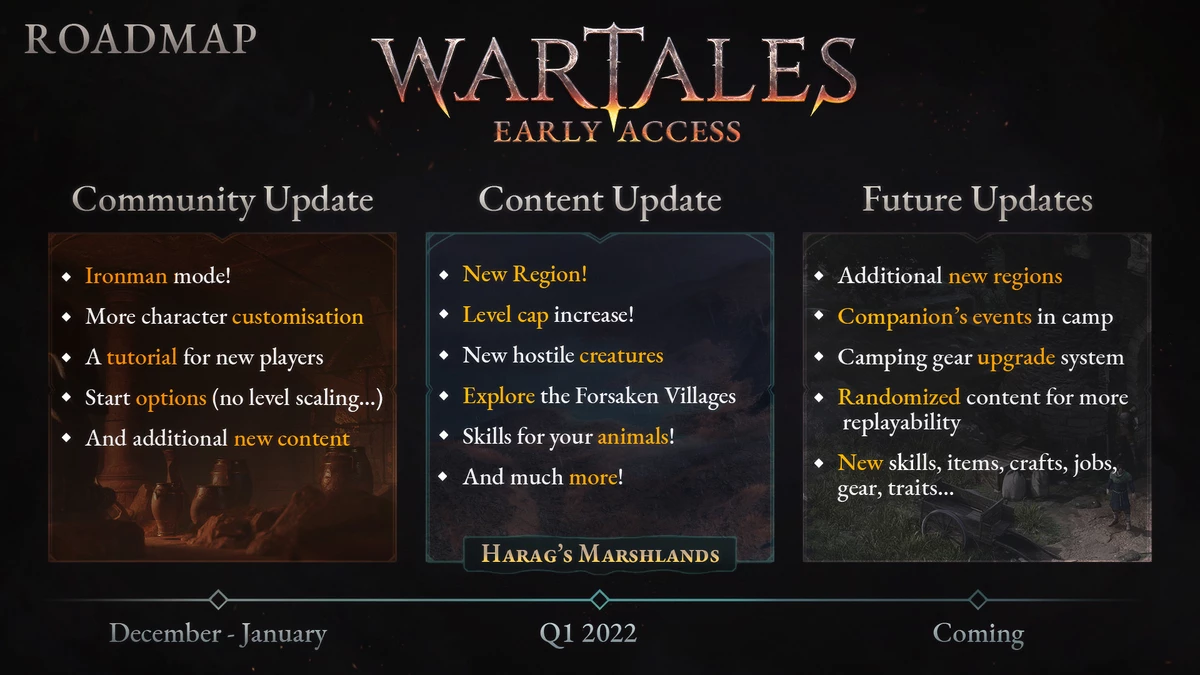 At the moment, a competition is being held on our portal in which you can win one of the JBL Quantum gaming headsets. Participate and claim your prize!